Theory – Internship – Employment
Welcome to the most Vigorous and Fast Evolving Industry
The ISBM (Induction to the SMS and Business Messaging) Course is an extended and specialized Course exclusively for individuals outside Telcos who wish to enter the fascinating and fast-moving Telecommunication, SMS, and Business Messaging Industry in the most efficient way.
So, if you have a friend, or a family member you wish to join the Business Messaging Industry, the time is NOW!
ISBM provides all knowledge required, an internship in the most progressive SMS, and Business Messaging Companies, and the beginning of a Career in the most evolving sector of the Telecommunication Industry.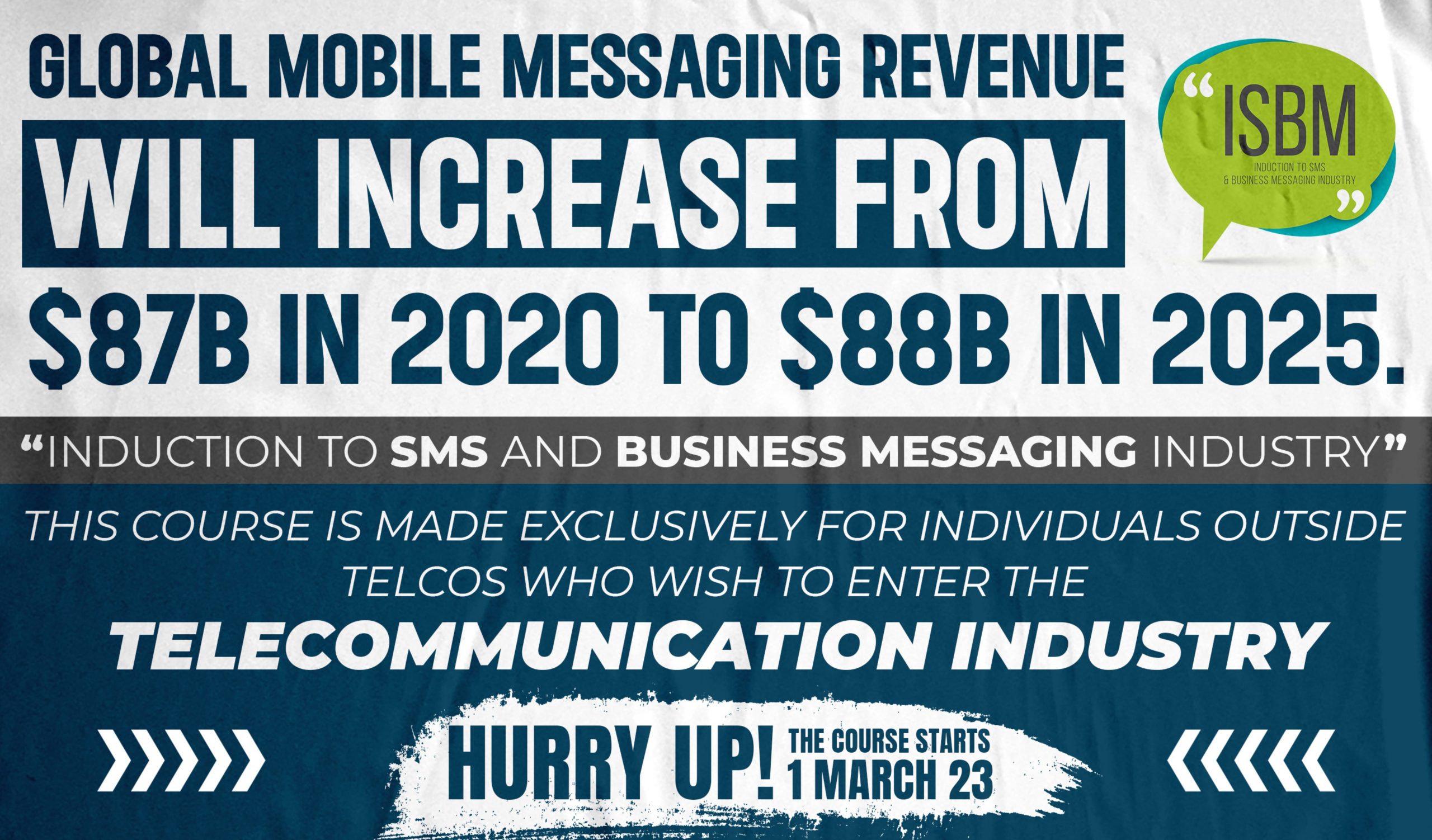 A Global Demand for New Personnel
The Industry demand for new and fresh personnel globally, is a fact!
Mobile Operators,
Aggregators,
Messaging Platform & CPaaS Providers, and
Mobile Marketing Agencies,
are looking for new executives such as:
Account Managers,
Procurement Personnel,
Carrier Relation Managers,
Region Managers,
OTT Managers
Customer Service, and
Customer Support
in Europe, Asia, Africa, Middle East, Latin America, and Canada.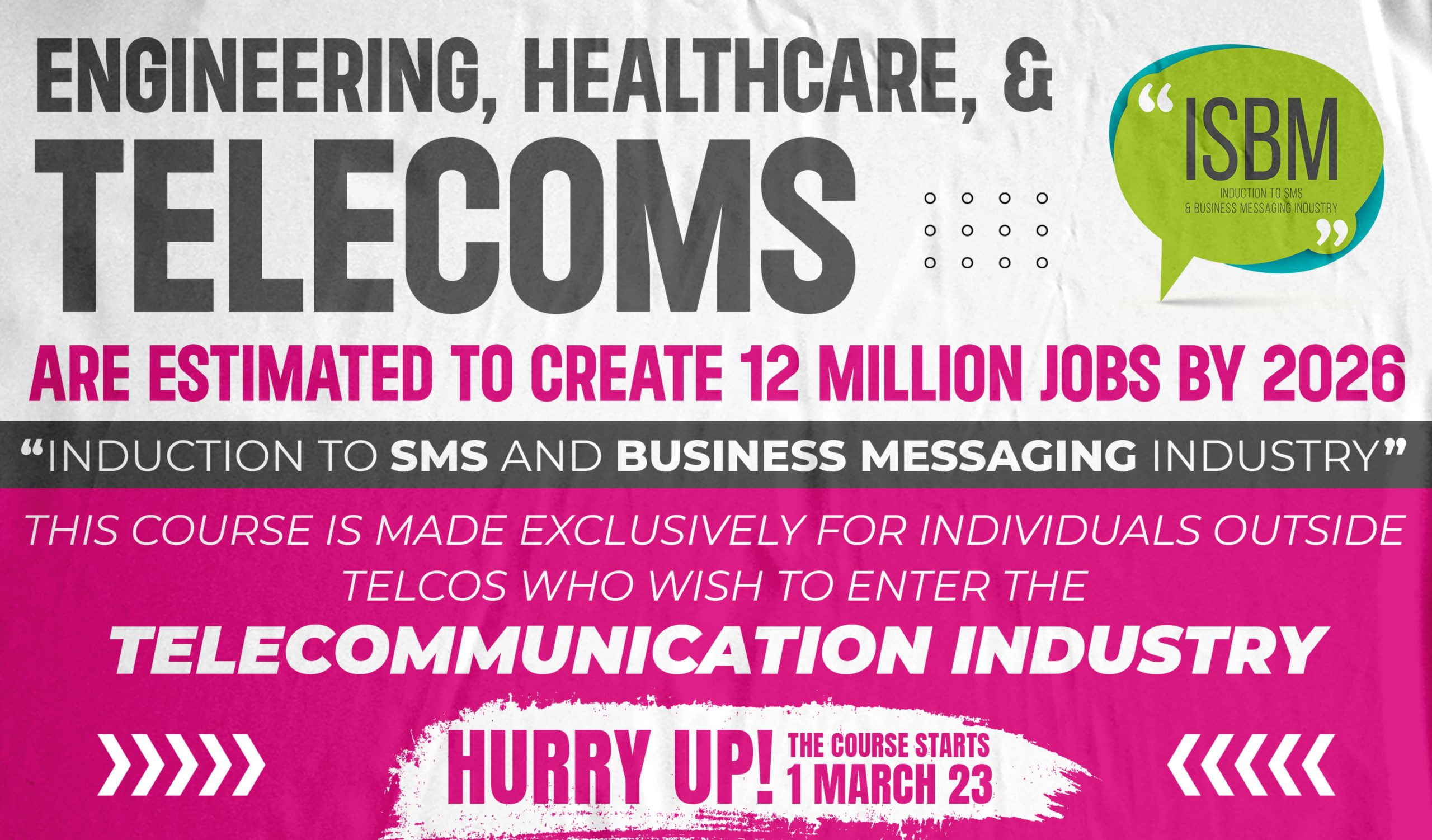 Three Sectors to Choose the One which Attracts you More!
The Business Messaging is a whole Ecosystem inside the Industry. Behind the SMS message that has recently landed in your mobile device, a whole army of professionals are activated to deliver it complete and on-time!  
Enterprise Messaging Companies
Wholesale SMS Aggregators
CPaaS & Platforms Providers
With the ISBM Course you will have the ability to understand the whole chain of the Business Messaging Ecosystem so you can choose the one which fits to your preferences.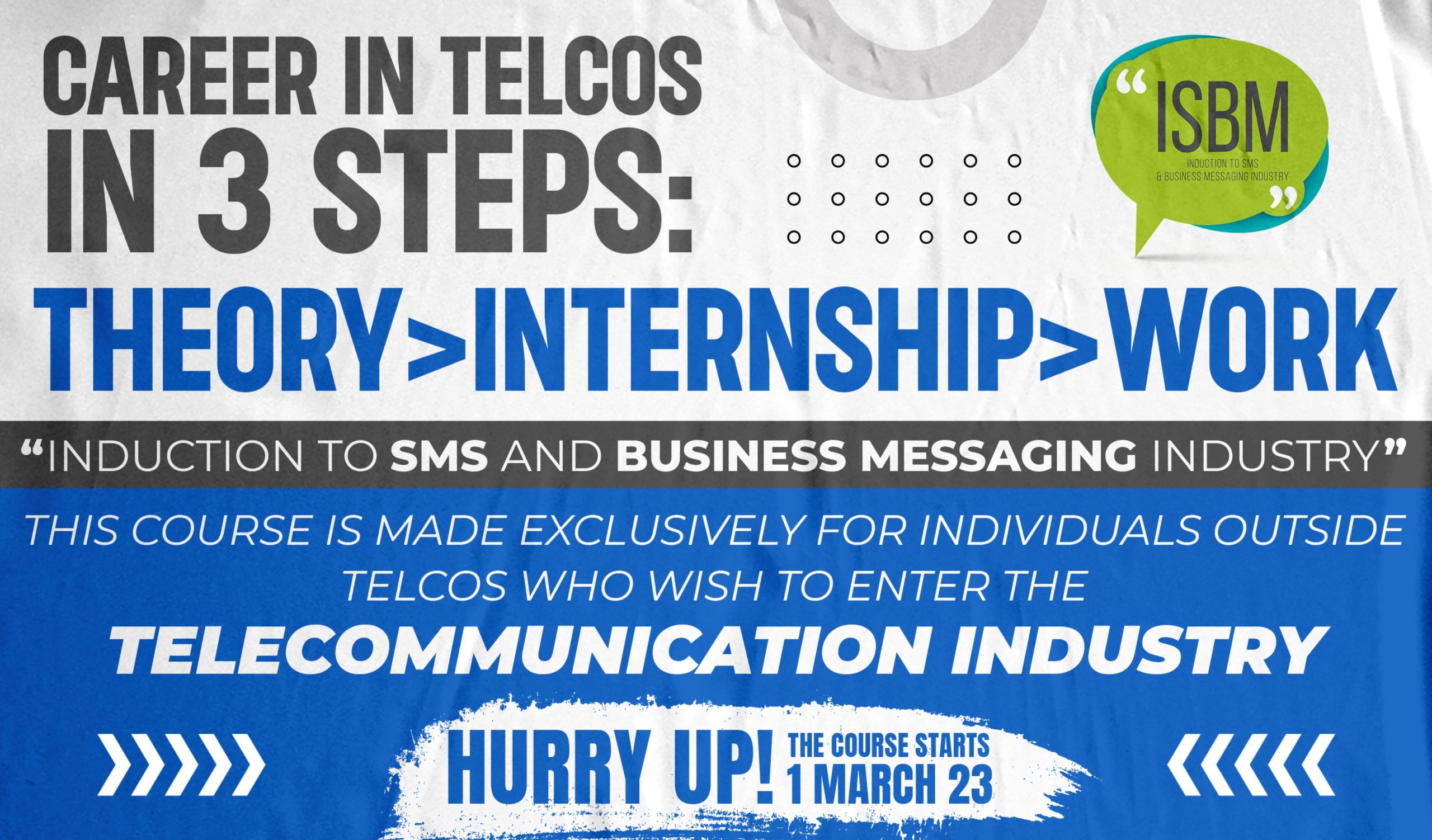 Course Duration & Timetable

Registration Deadline: Mon, 20 Feb '23
Admission Interviews Deadline: Mon, 27 Feb '23
Academic Semester Starts: Wed, 1 March '23
Academic Semester Ends: Thu, 3 Aug '23
Internship Starts: Mon, 4 Sep '23
Internship Ends: Thu, 29 Feb '24
Graduation: Fri, 1 March '2
Full-Time Employment: March '24